Ebonite pen blanks are suitable for threading. They are ideal for pen kits, kitless pens and custom pen makers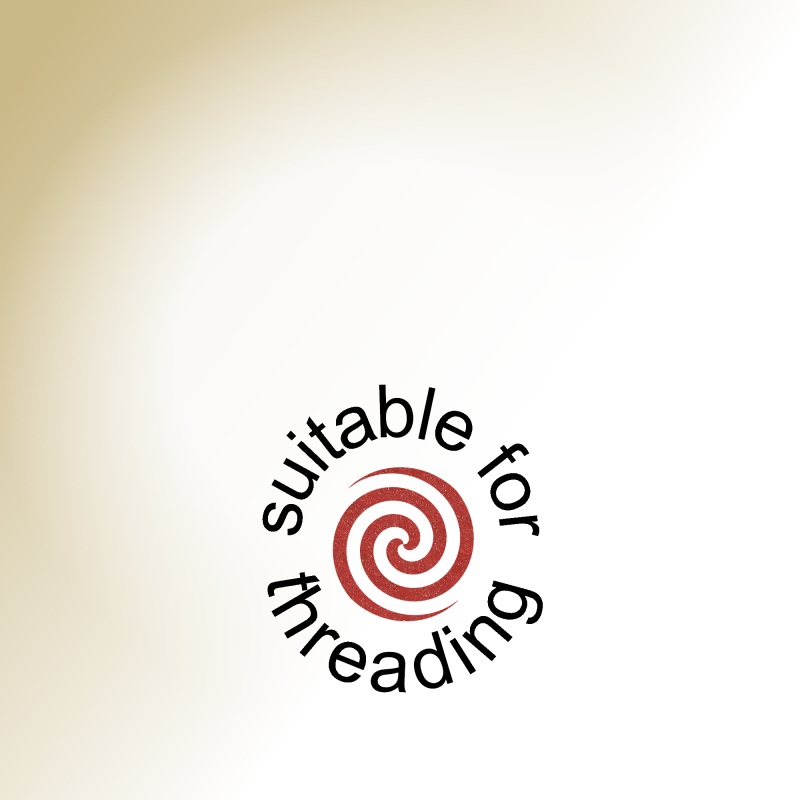 Made from vulcanised rubber, Ebonite is amongst the materials of choice for custom pen makers, or so called kitless pens, and it's superb for pen kits too. It's the material traditionally used by many of the best commercial pen manufactures as a high end alternative to acrylics or polyesters, and we supply our ebonite to several well known commercial pen manufacturers around the world.
Ebonite takes a fine thread, holds fine detail, cuts, drills and sands easily and polishes to an extremely high, lasting shine without the need to apply finishes or polishes.
It has a considerable dulling effect on tool edges however, and doesn't take very kindly to excessive heat, so you need to keep the sharpener handy, keep the lathe speed down, and keep abrasives moving. That said, if you are willing to work with those provisos, you will end up with a pen that looks and feels extremely high class.

Ebonite is opaque, so on pen kits there is no need to paint tubes or the inside of drill holes, and the caps, barrels and sections of custom pens will retain their opacity and integral strength even with thin walls.
We've made it available in 3 pre-cut lengths. Exact patterns may vary from piece to piece.
60mm x 20mm - ideal for custom nib sections, and just right for most single barrel pen kits including Siroccos, Zephyrs and Sierras.

150mm x 20mm - ample for custom pens that feature a contrasting nib section, and ideal for all double barreled pen kits.

200mm x 20mm - ideal for custom pens that feature a matching nib section.
We can also supply any of our ebonite rods in bespoke lengths up to 1000mm, in increments of 10mm. Please enquire