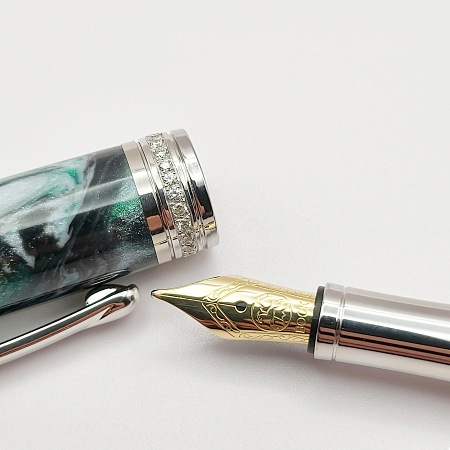 Phil - Beaufort Ink -
5 Nov 2021 07:00:00
Full article...
Yep, every year on the first Friday in November, it's International Fountain Pen Day, and has been since it was introduced in 2012. This year, the first Friday in November is the 5th, which happens to be today. Who introduced it? We have absolutely no idea, but unlike some other tenuous attempts at creating international something-or-other days, International Fountain Pen Day has definitely caught on in the psyche and consciousness of those who are in to fountain pens, and is ...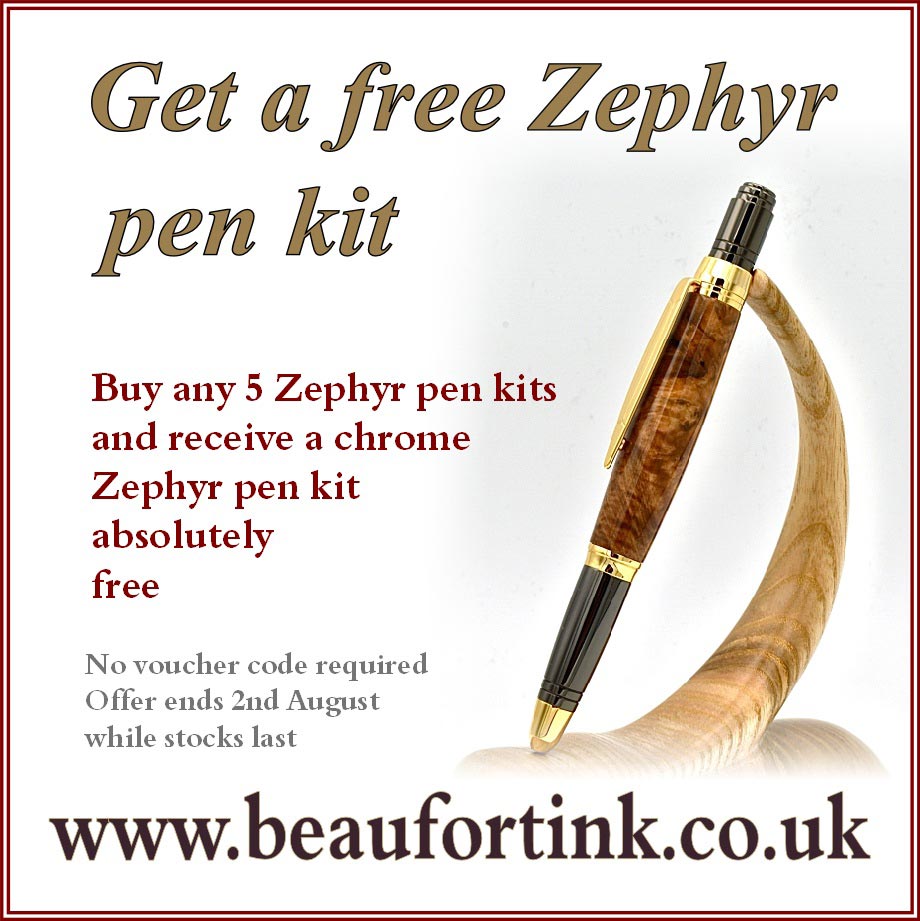 Phil - Beaufort Ink -
28 Jul 2021 18:00:00
Full article...
It's back! Our popular special offer has made a return, and we're giving away free Zephyr pen kits until Monday 2nd August. A gold & black chrome Beaufort Zephyr, made from a Semplicita SHDC Jet Black pen blank Buy any 5 or more Beaufort Zephyr pen kits and we'll give you a chrome Zephyr pen kit completely free of charge. There's no voucher code required - the free pen kit will be added to your shopping basket ...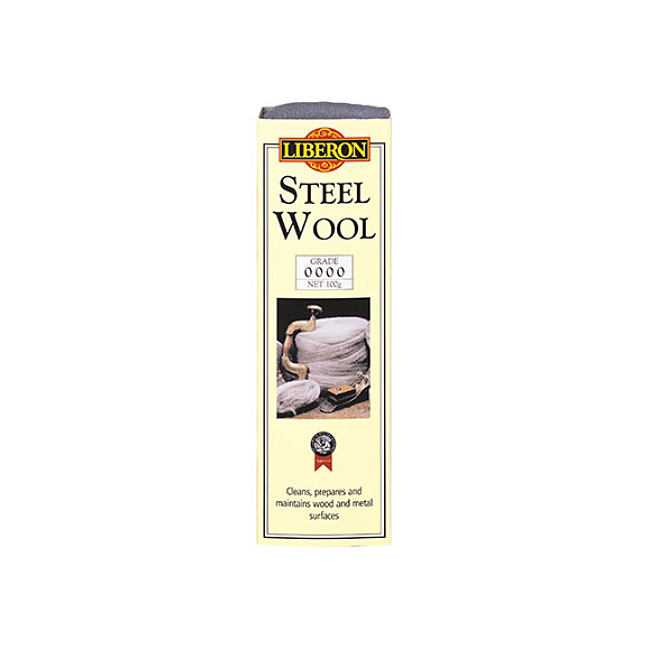 Phil - Beaufort Ink -
15 Jul 2021 10:00:00
Full article...
Good old plain and simple steel wool isn't actually as plain and simple as you might think. For a start, it's quite a complicated product to make, although I realise that's not especially important from the end user's point of view. What is important however is that there is no level playing field when it comes to grading steel wool, so you aren't necessarily getting what you think you're getting, and I'll explain why not in just a moment. As blogs go, ...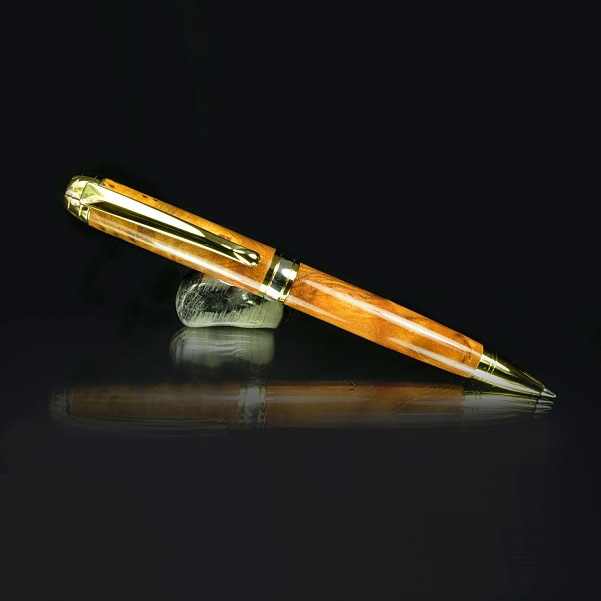 Phil - Beaufort Ink -
5 Jul 2021 19:00:00
Full article...
Who knew that today is Mechanical Pencil Day? OK, we'll be honest and confess that we didn't know either until we received an email from our colleagues at Cult Pens up the road in Tiverton. It's their initiative, and they quite rightly point out that there is a Fountain Pen day, so why not a Mechanical Pencil Day too? So we thought we'd lend them some support and create a special offer for our market leading Mistral mechanical pencil kits. It's no coincidence that ...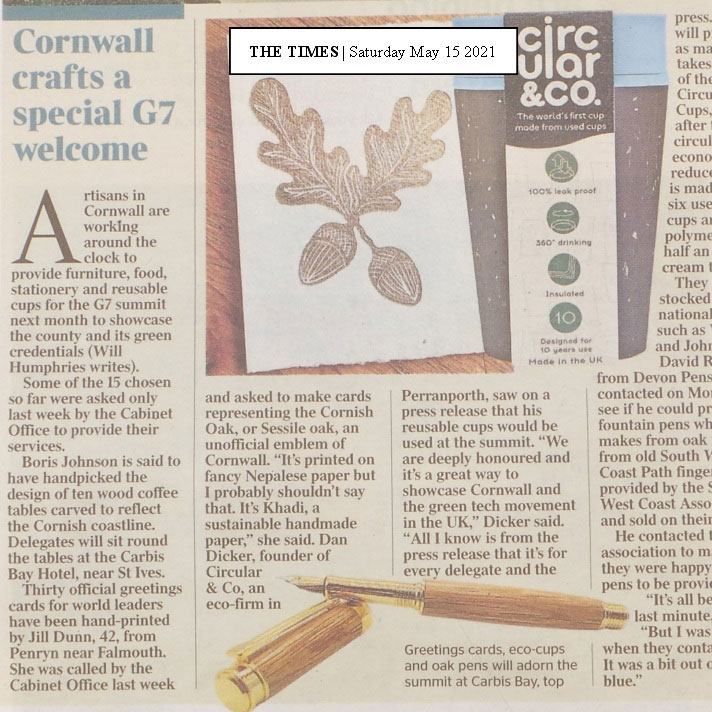 Phil - Beaufort Ink -
25 May 2021 19:00:00
Full article...
Pen turning is a popular hobby amongst many, and a legitimate means of earning or supplementing a living for others. It has now found its way onto no lesser platform than the world political stage, and you know you've arrived when it's you who's been asked to make the pens. As part of the program to involve local and regional artisans to provide a range of products for the G7 Summit, from the chairs they'll be sitting on, to the coffee they'll be drinking, David ...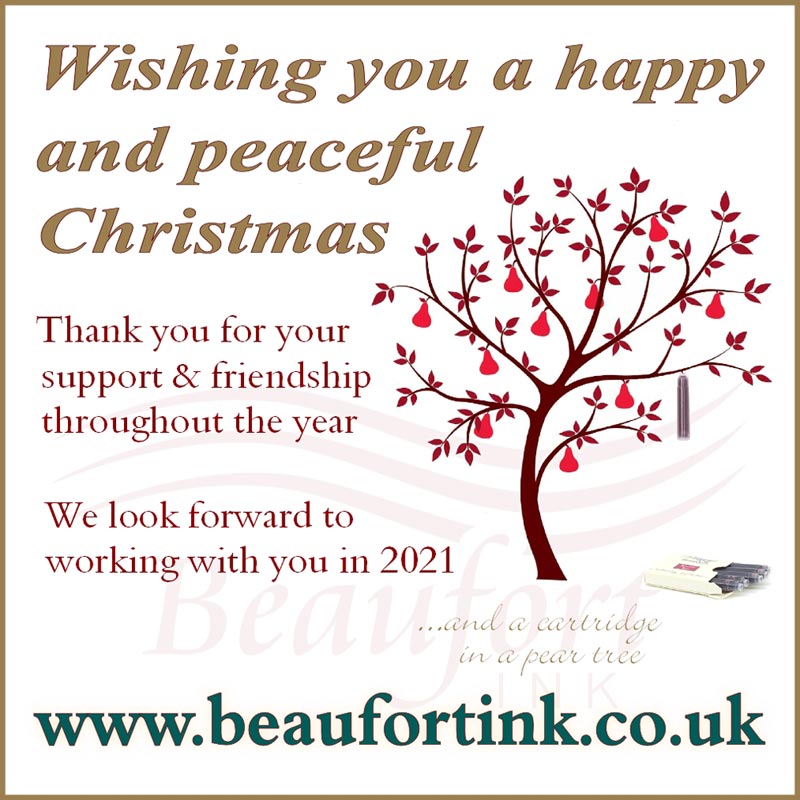 Phil - Beaufort Ink -
22 Dec 2020 11:00:00
Full article...
As we near the end of this challenging, trying, saddest and oddest of years, I'd like to take this opportuninty on behalf of Beaufort Ink to thank everyone for your friendship and support thoughout 2020. As we all keenly await a brighter future, I hope that everyone is able to their uplift their spirits a little over the festive period, however curtailed your festivities might now be. Wishing you a happy, enjoyable and peaceful Christmas - myself and the team at Beaufort Ink look forward ...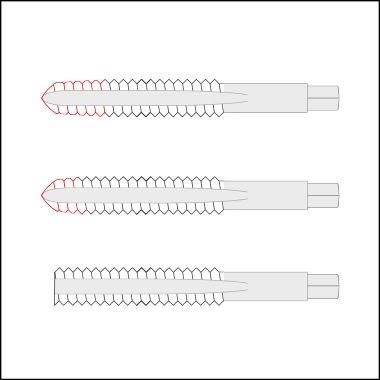 Phil - Beaufort Ink -
17 Sep 2020 09:00:00
Full article...
There are choices to be made when you're buying thread taps for making custom pens, or so called kitless pens or bespoke pens. Unless you have a little engineering experience, it can be difficult to know the differences between each type of thread tap and what they're used for, so below is a simple explanation of each one, to help you decide which type or types you need. Essentially, there are three main types - the underlying tool is the same thing in each case, but some of the ...


Phil - Beaufort Ink -
6 Aug 2020 08:00:00
Full article...
We've got huge amounts of new stock arriving over the coming days and weeks, so we've been clearing out the dark forgotten corners of our warehouse to make room for it. Amongst other things, we've got a small number of pen boxes and pouches that are either slightly imperfect of that we no longer keep on the website - so we decided to reduce their prices and create a few bargains. End of line products are in perfect condition - there's nothing wrong with them, they are just, ...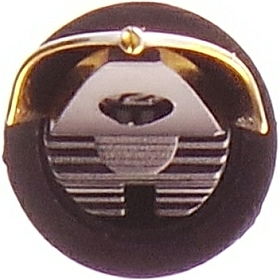 Phil - Beaufort Ink -
25 Jun 2020 09:00:00
Full article...
From time to time I spot ill informed and sometimes frankly misleading explanations of so called IPG nibs on line, including on occasions, on websites run by people selling pens and nibs. It seems it's high time then, that one of the most widely perpetuated myths about fountain pen nibs is dispelled. If you're new to fountain pens, or pen making, or you've never looked into nibs very much, the following might come as a surprising revelation to you, and if you already have an ...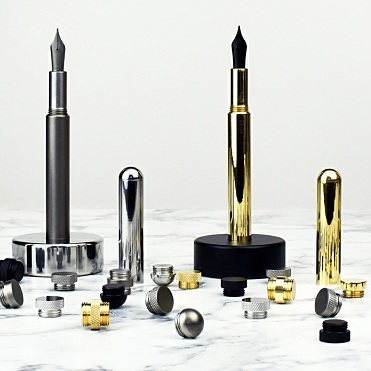 Phil - Beaufort Ink -
8 Apr 2020 18:00:00
Full article...
It's always rewarding to work with up and coming professional pen makers, several of whom go on to the giddy heights of commercial production. And so it is with the totally affable and multi talented Charles Lethaby, who is already well known in certain circles for his unique ranges of electric lighting, which take centre stage in many a posh hotel, designer shop and exclusive home throughout the land, and far beyond. Charles has now also applied his creative mind to fountain pens, and ...
Latest articles. Scroll down for more