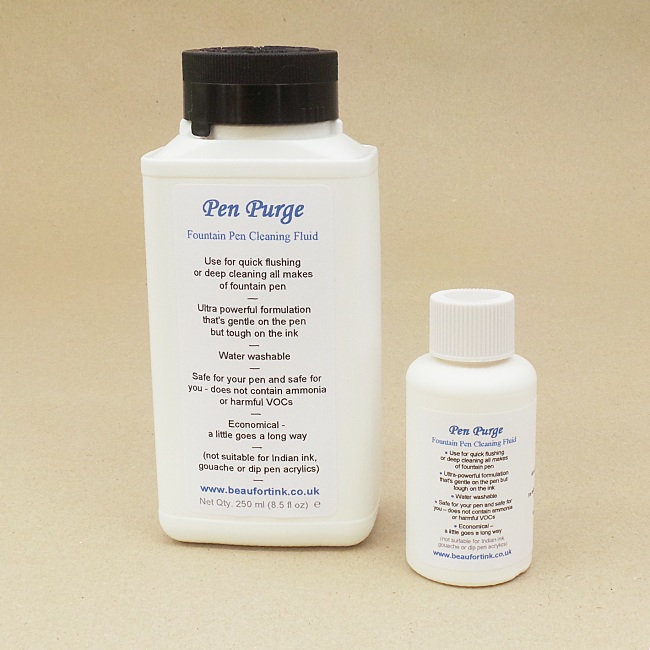 Phil - Beaufort Ink -
10 Oct 2023 18:00:00
Full article...
Most fountain pen cleaning fluids contain a chemical called ammonia. Ours does not, and yet it's a powerful formulation that will deep-clean the most neglected, crusted and dried out of fountain pens. You might not think the fact that it doesn't contain ammonia is anything special - in fact you might think that without ammonia it can't be very good. There is a chance too that you might not know what the heck I'm talking about, so let me ...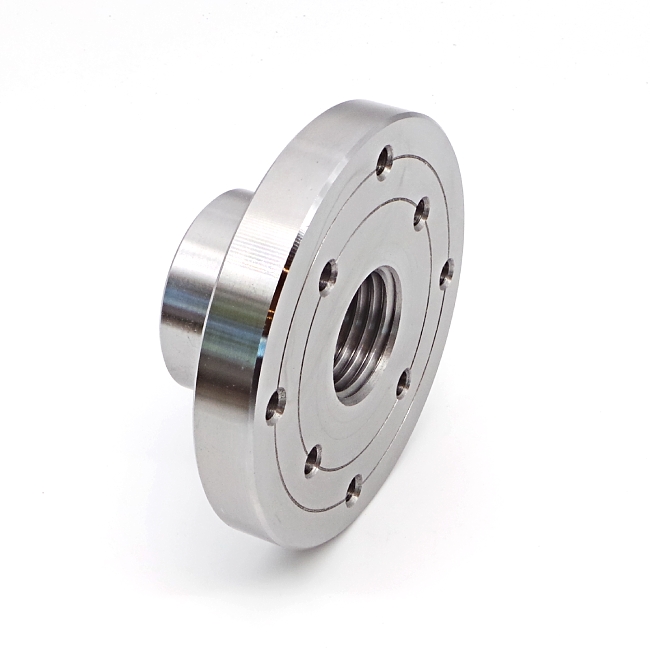 Phil - Beaufort Ink -
20 Jun 2023 10:00:00
Full article...
There are times, if you're a woodturner, when you have a piece of wood that's either too large or too awkward to hold on your lathe using just a scroll chuck. Often the solution is a faceplate, which threads directly onto the lathe's spindle shaft, onto which the wood can be screwed via a multitude of holes in the faceplate. Yes, I realise that most of you already know that, but what you may not already know is that we make and sell lathe faceplates. They're ...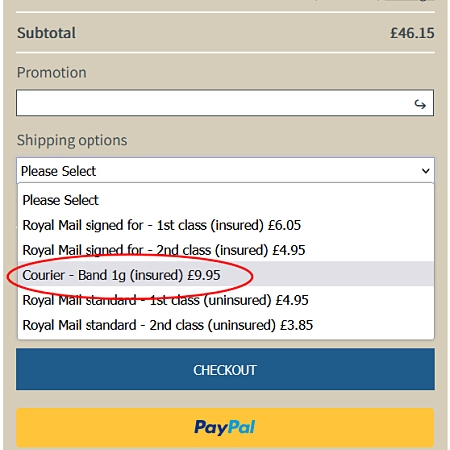 Phil - Beaufort Ink -
5 Dec 2022 11:00:00
Full article...
No matter where you live, you can now choose betwen delivery by Royal Mail or delivery by courier, irespective of how large or small your order. Until now, courier shipping has been configured to only show up on our website as an option if orders that are too heavy for Royal Mail to handle. We've just changed all that, and from now on, courier shipiing is available as an option on all orders, to all countries, no matter how large or small the order - and we'll be keeping it in ...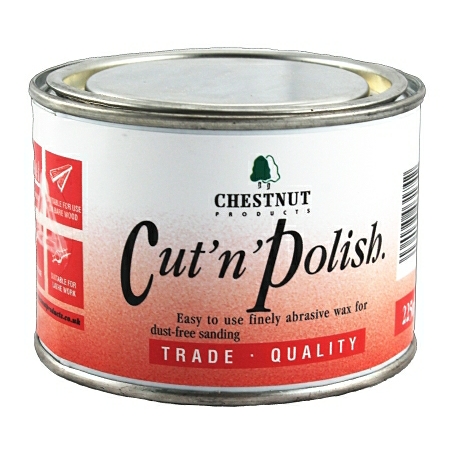 Phil - Beaufort Ink -
4 Nov 2022 18:00:00
Full article...
Phil Dart November 2022 You may not have come across abrasive pastes before now. There again, you might have done, even if you're a traditionalist - and the one you might have come across most is Yorkshire Grit. Unless you're in the US though, you might need to find an alternative to Yorkshire Grit fairly soon, but more on that a bit later. What the heck is an abrasive paste anyway? They're all much the same as ...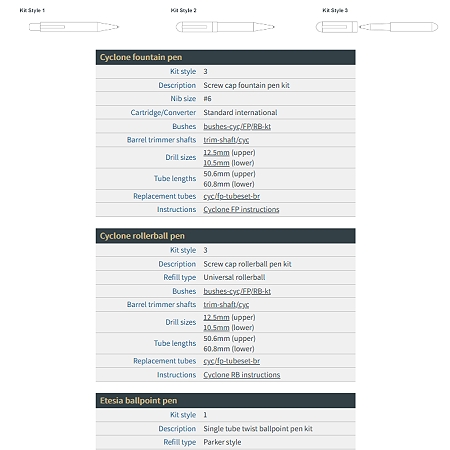 Phil - Beaufort Ink -
19 Aug 2022 10:00:00
Full article...
New pen kit look-up tables. It's been a shockingly long time since we wrote anything on our blog. We know that our articles are well read, so you might even say we've been neglectful. It isn't neglect though I assure you - it's more that we've just been, well, very busy. It's high time then that we put that right, so firstly I'm going to tell you about some of the things that have been keeping us busy in that time, and then ...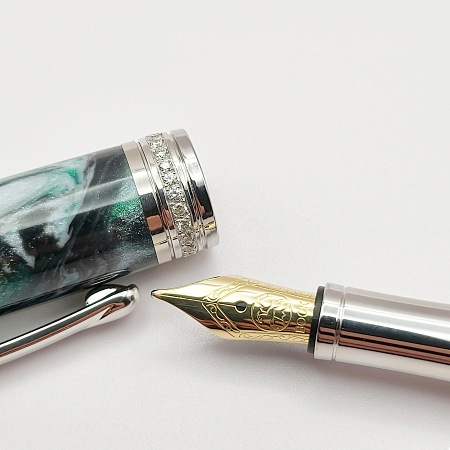 Phil - Beaufort Ink -
5 Nov 2021 07:00:00
Full article...
Yep, every year on the first Friday in November, it's International Fountain Pen Day, and has been since it was introduced in 2012. This year, the first Friday in November is the 5th, which happens to be today. Who introduced it? We have absolutely no idea, but unlike some other tenuous attempts at creating international something-or-other days, International Fountain Pen Day has definitely caught on in the psyche and consciousness of those who are in to fountain pens, and is ...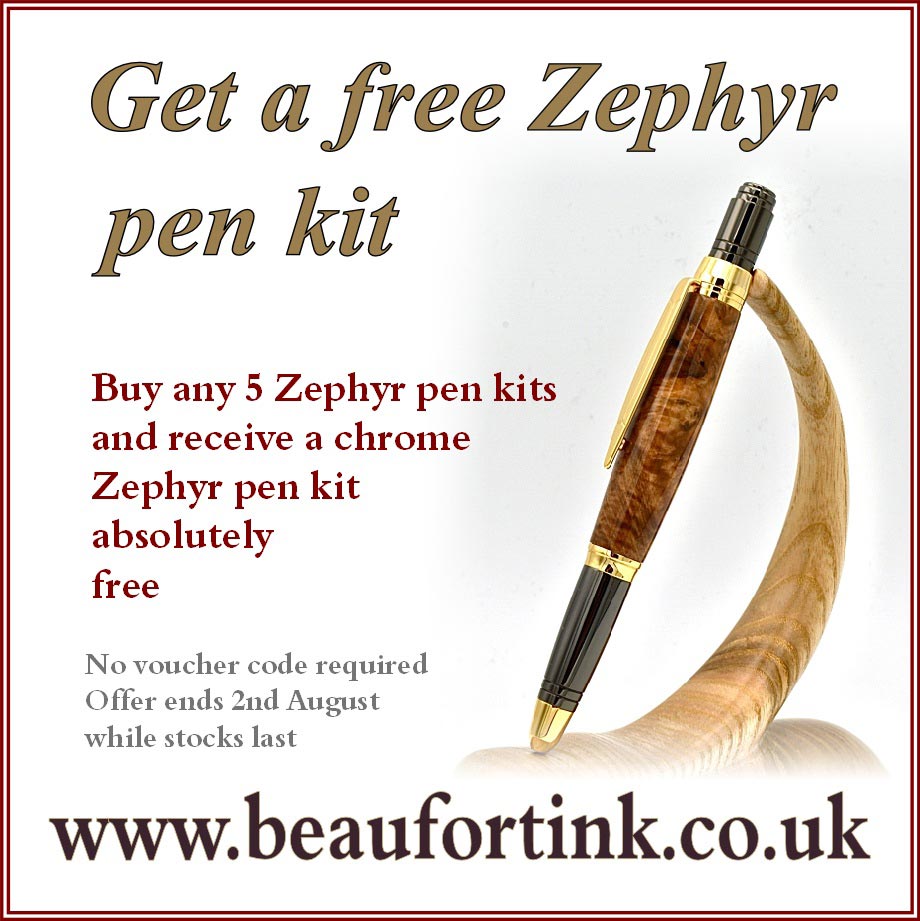 Phil - Beaufort Ink -
28 Jul 2021 18:00:00
Full article...
It's back! Our popular special offer has made a return, and we're giving away free Zephyr pen kits until Monday 2nd August. A gold & black chrome Beaufort Zephyr, made from a Semplicita SHDC Jet Black pen blank Buy any 5 or more Beaufort Zephyr pen kits and we'll give you a chrome Zephyr pen kit completely free of charge. There's no voucher code required - the free pen kit will be added to your shopping basket ...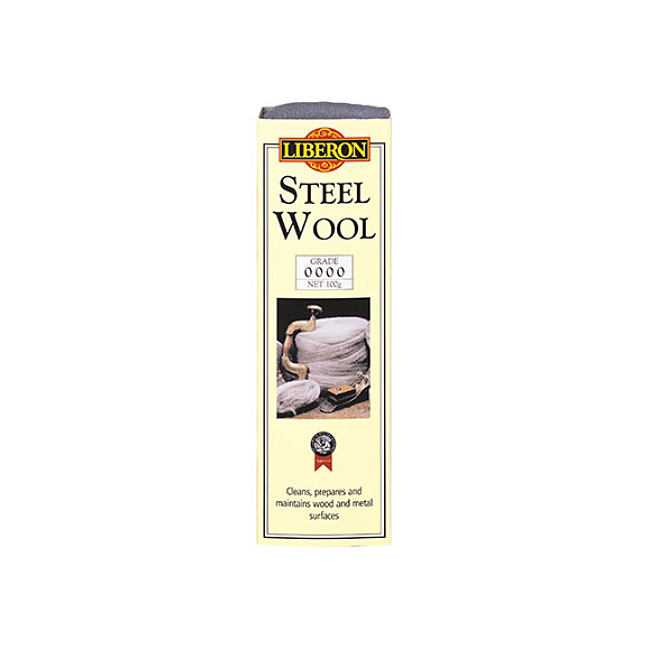 Phil - Beaufort Ink -
15 Jul 2021 10:00:00
Full article...
Good old plain and simple steel wool isn't actually as plain and simple as you might think. For a start, it's quite a complicated product to make, although I realise that's not especially important from the end user's point of view. What is important however is that there is no level playing field when it comes to grading steel wool, so you aren't necessarily getting what you think you're getting, and I'll explain why not in just a moment. As blogs ...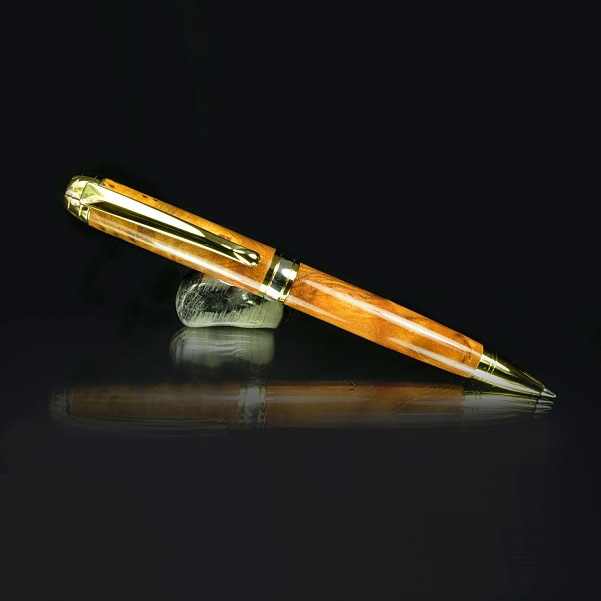 Phil - Beaufort Ink -
5 Jul 2021 19:00:00
Full article...
Who knew that today is Mechanical Pencil Day? OK, we'll be honest and confess that we didn't know either until we received an email from our colleagues at Cult Pens up the road in Tiverton. It's their initiative, and they quite rightly point out that there is a Fountain Pen day, so why not a Mechanical Pencil Day too? So we thought we'd lend them some support and create a special offer for our market leading Mistral mechanical pencil kits. It's no coincidence that ...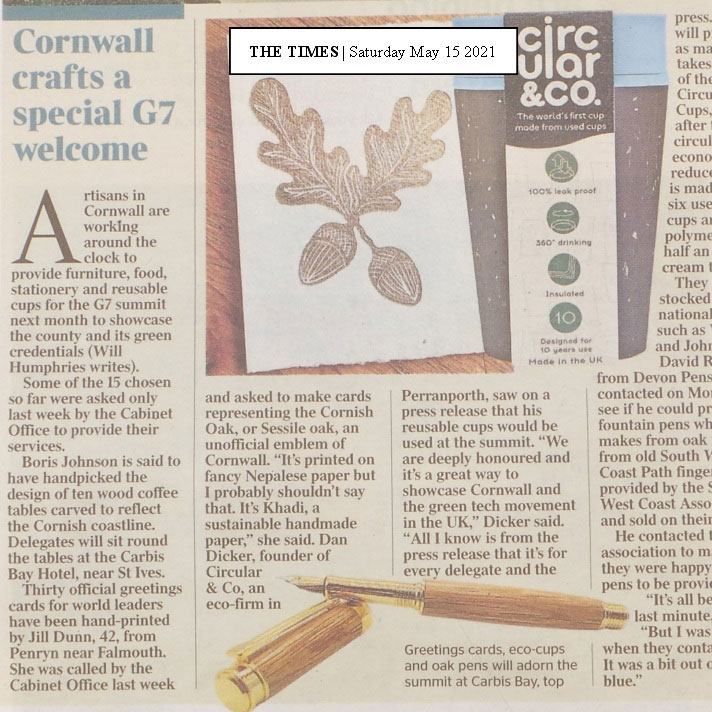 Phil - Beaufort Ink -
25 May 2021 19:00:00
Full article...
Pen turning is a popular hobby amongst many, and a legitimate means of earning or supplementing a living for others. It has now found its way onto no lesser platform than the world political stage, and you know you've arrived when it's you who's been asked to make the pens. As part of the program to involve local and regional artisans to provide a range of products for the G7 Summit, from the chairs they'll be sitting on, to the coffee they'll be drinking, David ...
Latest articles. Scroll down for more
✖
Sign up here, and we'll tell you when we add a new article to our blog
Sorry, that was unsuccessful - please try again
Thanks for subscribing to our mailing list