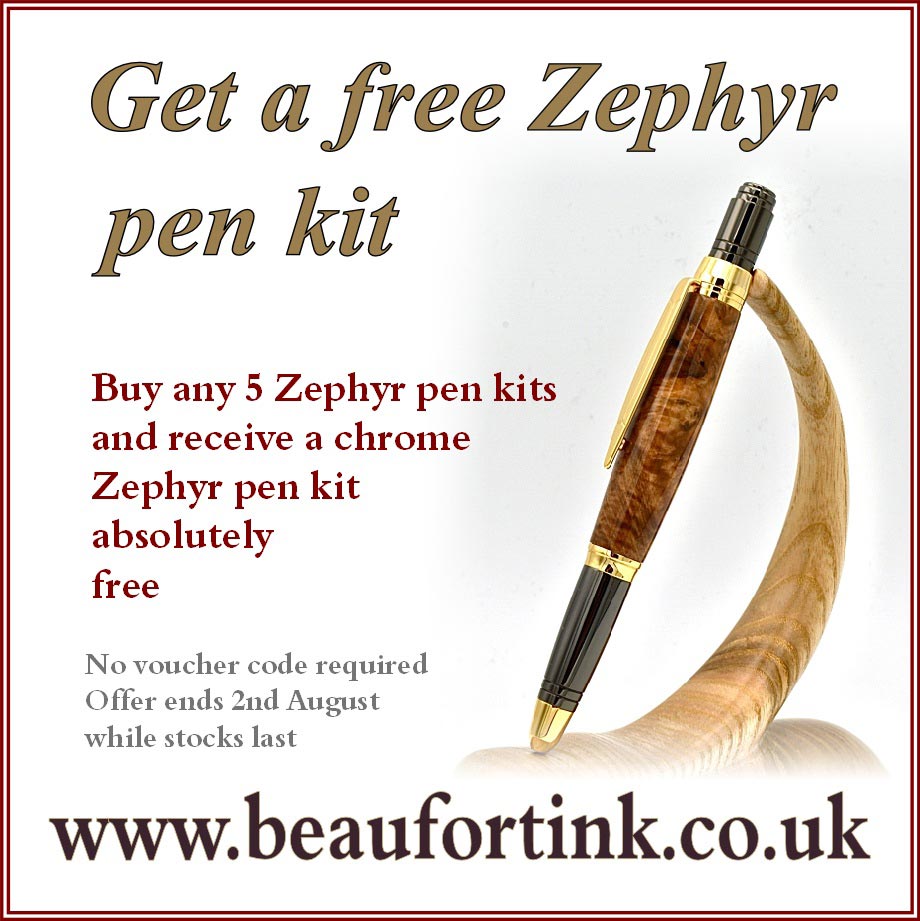 How to get a free Zephyr pen kit

Phil - Beaufort Ink -
28 Jul 2021 18:00:00
Other articles...
It's back!

Our popular special offer has made a return, and we're giving away free Zephyr pen kits until Monday 2nd August.


A gold & black chrome Beaufort Zephyr, made from a Semplicita SHDC Jet Black pen blank
Buy any 5 or more Beaufort Zephyr pen kits and we'll give you a chrome Zephyr pen kit completely free of charge. There's no voucher code required - the free pen kit will be added to your shopping basket automatically.
That's all there is to it.

But 5 Zephyr pen kits - get 1 free.

Simple.
Go straight there to order yours now
A gold & gunmetal Beaufort Zephyr, made from a Thuya Burr pen blank
Latest articles. Scroll down for more
✖
Sign up here, and we'll tell you when we add a new article to our blog
Sorry, that was unsuccessful - please try again
Thanks for subscribing to our mailing list