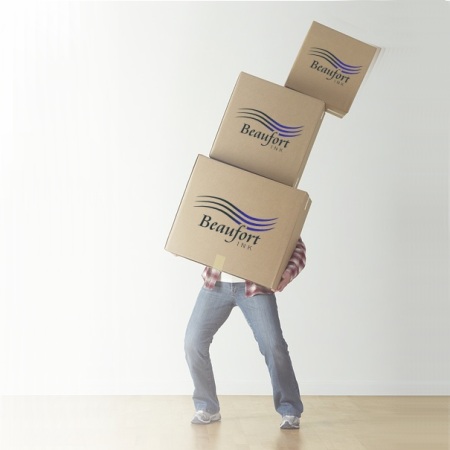 Please bear with us whilst we move

Phil -
2 Aug 2019 21:00:00
Other articles...
What? Moving again?
Yes, but to permanent premises this time.
We moved back in January, and have spent the last 6 months working hard, but able to enjoy the peaceful and beautiful surroundings of Exmoor, in the south west of England. However, relocating from the Highlands of Scotland to the south west of England, as we did, was a mighty undertaking, and the premises we've been occupying in the meantime have been rented.
Our short term lease has now expired, and we've used the time to find permanent premises, a little further west, near Crediton in Devon. Our move begins in earnest on Monday, and all the heavy lifting will be complete by the end of that week.
You'd think we'd be able to do it in our sleep by now (and it would be a great result if we actually could). But however desirable waking up after its all over may be, we did learn many lessons during our previous move, so we've been able to make advance preparations this time with the benefit of experience, not least of all ensuring that phones and internet access will be up and running in a timely manner, not the ridiculous 3 weeks or more we were forced to wait last time.
Our website will be open for business as usual throughout, so please feel free to place your orders as normal, but it goes without saying that we won't be able to ship anything for a few days. We've set ourselves a target of 16th August for shipping to re-commence, but we'll begin sooner than that if we're in a position to do so.
Will it all run like a well oiled machine? Well, we sincerely hope so, but in practice...... err, probably not - there are bound to be a few hiccups along the way. Let's hope those are at a minimum though, and in the meantime, please bear with us, and accept our apologies for any inconvenience.
We're looking forward to setting up our new place, and working with you going forward, with plenty of plans and ideas for the future. And a huge Thank You to the many people who've sent their best wishes for our move.
(And we're sure as heck not planning on moving again for quite some time!)
Please bear with us whilst we move to our new premises
Latest articles. Scroll down for more